Here comes the blasphemy, I have never read the Adventures of TinTin nor watched its television adaptation which aired on HBO in the 90's. I was never fond of the signature drawing style known as ligne claire developed by Hergé the creator of the comic. Ligne claire is known for being a very flat style because every element is drawn with a consistent line, and every element is given equal importance.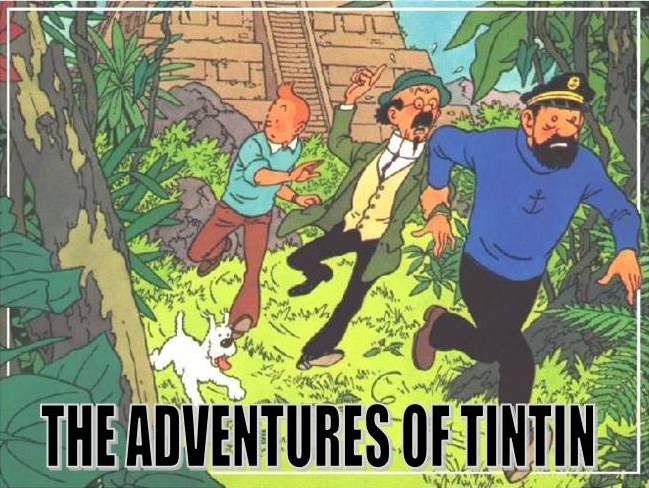 However, the animation in The Adventures of TinTin: The Secret of the Unicorn is far from flat; it is downright amazing! After the opening titles of the film, the first shot is of an artist's palette. I had trouble telling if this was in fact animation or live action. The method used was Weta's state-of-the-art motion-capture technology; the same technology that was utilized in LOTR, Avatar, Polar Express, etc. The advancements in quality were out of this world and simultaneously in it. The detail paired with the fantastic motion capture made for a film that kept with the caricature quality of Hergé's drawings without the flatness of the style. This was by far the most impressive part of the film to me. Stephen Spielberg (who is that guy?... right) the director of the film chose the motion-capture technology because of its ability to blur the line between realistic depiction and character exaggeration.
As far as the plot line is concerned, it was well-paced, and the action sequences were quite entertaining. It had the feel of Indiana Jones in many parts of the film. The secret held by the unicorn was somewhat obvious as was the connection between Captain Haddock and Sakharine (aka Monsieur Sugar Substitute). Although I had hoped for a more intellectually stimulating mystery, it was a children's film, and it was action-packed. Is it a film I will watch again?... most likely. Will I purchase it on Blu-ray?... probably. It is so hard these days to find good children's films. Adaptations are the "new" thing, and with dreck out there like the Smurfs (I love the original cartoon by the way), Yogi Bear (same here), and Alvin and the Chipmunks (1,2, & 3), it is nice to see an adaption tries to stay faithful to some of the original concepts that the property was founded on. If you are in the mood for a good adventure film, I would definitely recommend seeing The Adventures of TinTin.
[easyreview title= "Review of Adventures of TinTin" cat1title="Matthew's Rating" cat1detail="Overall Review" cat1rating="4.5" overall= false]